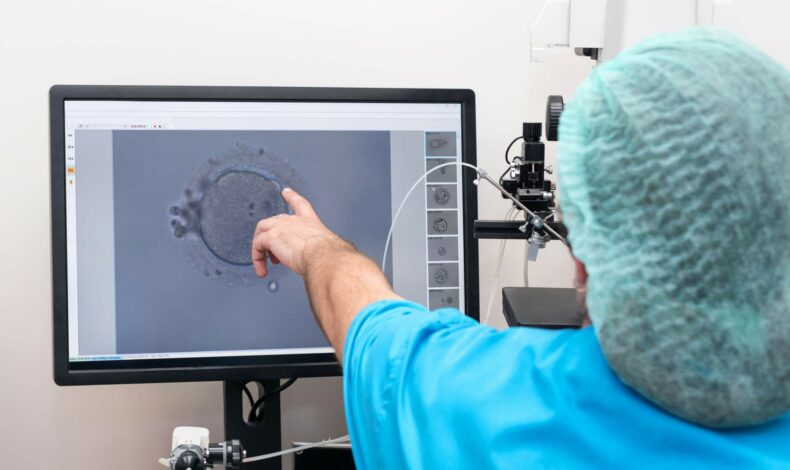 The goal of an IVF cycle is the birth of at least one baby per intention to treat. However, IVF cannot confer
competence on an embryo, but only can provide each couple with a safe treatment to meet a predetermined chance
of success. This commentary highlights how clinical, financial and patient-centred perspectives should be included in
the definition of success in IVF. The primary outcome, which is the cumulative live birth delivery rate per intention to
treat, must always be complemented by analyses of risks, costs and time invested, as well as by measures of patient
satisfaction. Finally, it is essential, whenever clinical conditions exist, to limit treatment discontinuation after failed
attempts. Constant monitoring of the data is pivotal and must be adjusted for patient characteristics and compared
with national and international registers. The authors aimed to review all these aspects and highlight the points that
are still open for discussion. Is it time for a consensus?
More here.
Dear colleagues,
Now traditionally the activities of our societies are constant and every two years summarize the latter's professional experiences and scientific facts from our propulsive and rapidly changing field. So this year we will organize a professional-scientific conference that will include all the changes in the profession, science and technology over the past two years and in these challenging times of the current epidemic. Our congresses will be held from 9th to 11th September in Opatija.
More about the program:
https://hdke.hr/…/207-5-kongres-hrvatskog-drustva…
HDKE hybrid congress (Thursday 09.10.2021.) will go both alive and online, and if you want to follow the program online, register at: https://contres.hr/reprodukcija-embriologija/ and select in the drop-down menu Liječnici/embriolozi kotizacija za Izabrane teme iz kliničke embriologije / online u četvrtak 9.9.2021. – 300 kn / 42 EUR
Sincerely from us and we hope to see you in Opatija!